Note:
I am looking to replace my existing character, Hyde, with this one. He will be retired to make room.
Name (Character)
Fritjof
SL Login Name
Silver L
Age
27
Languages Spoken
Common, Feral
Gender
Male
Species/Race
Vampire Bat (Northern)
Allegiance/Faction (If Applicable)
Forever Neutral
Appearance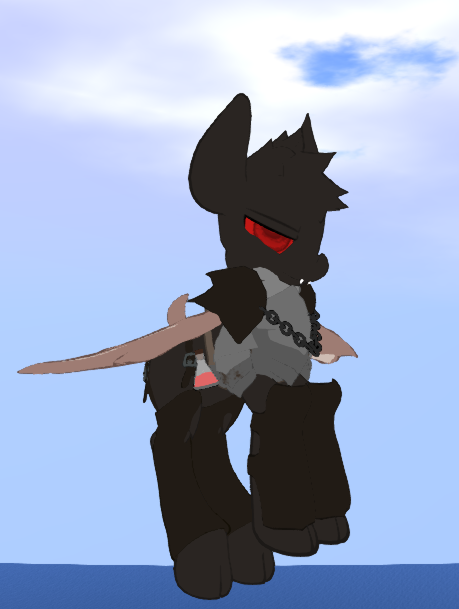 Character Tagged Skills
Explosives
Flight
Sneak
Character Perks - General
Explodey Mc-Gee
Splash Damage
Jury Rigging
Character Perks - Racial
Draculin
Taste for Blood
Lunar Guard
Starting Gear (Maximum of 5 points worth.)
T5 Armor
Biography/Brief History
Practically forged in the coal and snow tiled depths of the north, Fritjof clawed his way through life to survive. His neighbors were great beasts from titanic to small and Frit was expected to survive all of them; be it through confrontation or learning when to hide and run. His rich history alongside monsters has left him gruff with a deep understanding of how to speak the beast tongue. Even if he eventually dared cross the endless ice sheets in hopes to find better life rather than painful death, the wild ways have not faded.
The only work truly suited for him in this new and sophisticated world was smith-work and any trade similar to it. This brought him currency and currency brought him food. He could not hope to resist the allure of greed which ensnared most ponies in these lands. And when he found he could steal, horde and profit off of his skills; Fritjof bathed in it, he learned to desire it more than almost anything only second to food that he consumed like a bottomless pit. It is no understatement to say that as he aged and traveled, he was shaped into a stallion of glutton and greed.