Name (Character)
Arachnis
SL Login Name
SilverL
Age
19
Languages Spoken
Common, Changeling and Feral (45%)
Gender
Male
Species/Race
Royal Changeling
Cutie Mark
None
Allegiance/Faction
Spectrum Hive
Appearance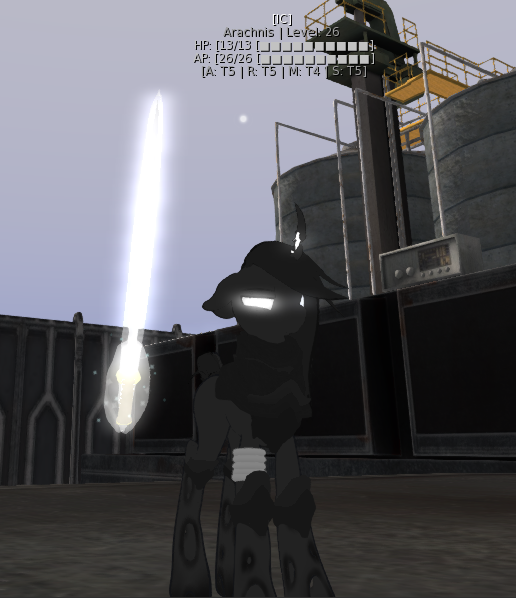 Character Tagged Skills
Medicine,
Sneak,
Speech.
Character Perks - General
Leader
Cannibal
Jury Rigging
Character Perks - Racial
Captain of the Guard
Split Personality
Champion of the Hive
Starting Gear (Maximum of 5 points worth.)
Arachnis is a pre-existing character
Biography
Having briefly left the service of his lord and spent the following months living and breathing as a monster. Arachnis has followed a local hive to the small settlement of Tumbleweed as of recent and spends most of his time just outside of the town.