Name (Character)
Finley
SL Login Name
SilverL
Age
24
Languages Spoken
Common and High Northern
Gender
Male
Species/Race
Biological Hybrid: Deer bat
Cutie Mark
None
Allegiance/Faction
Neutral
Appearance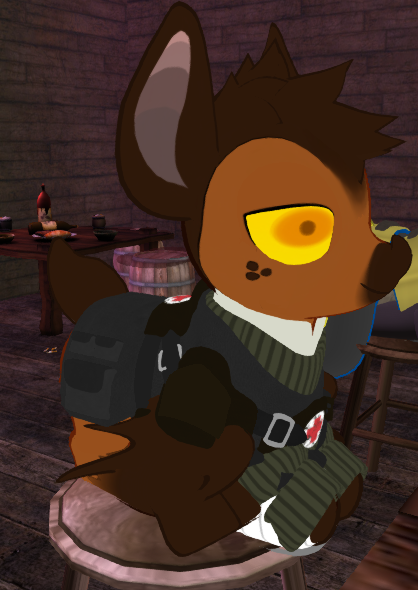 Character Tagged Skills
Medicine, Sneak, Speech.
Character Perks - General
Field Medic
Pharmacist
A Little Dash
Character Perks - Racial
Juggerpony
Healing of the Mother Earth
Way of the Fruit
Starting Gear (Maximum of 5 points worth.)
Pre-Existing Chara
Biography/Brief History
Following rumors and an up-sidown map, Finley made his way to Tumbleweed on the head of his trusty Securitron.