Character Name: Zero Alurus
SL Login: ZeroZebra
Age: 25
Languages Spoken: Common, Zebrican
Gender: Male
Species/Race: Zebra
Cutie Mark: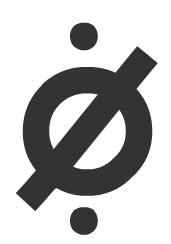 Allegiance/Faction: N/A
Appearance:
Character Tagged Skills: Melee, Sneak, Energy Guns
Character Perks - General: Sniperpony, Grunt, Super Slam
Character Perks - Racial: Disarm, Tribal Traditionalist, Hoof to Hoof.
Gear: Armor: 5 Melee: 5 Ranged: 5 Special: 5
Biography/Brief History: During the great migration from the Capitol Zero elected to stay behind and take up the last convoy party. However, on the day he was finally supposed to leave a massive sandstorm wrecked havoc all across the travel route. Zero, and all those traveling with him vanished. Most of those traveling with Zero showed up eventually, however the zebra hasn't been seen or heard from since. Not a trace of him has been discovered, until recently where a strange merchant wearing similar clothes and driving an old zebra empire marked convoy truck, was spotted a few miles outside Tumbleweed..... Could this be the long lost zebra?